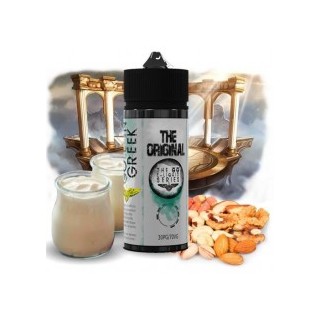 The Original
Dosierungsanleitung:Fügen Sie 20ml pflanzliches Glycerin mit oder ohne Nikotin hinzu, um eine Gesamtmenge von 120ml.
It´s time to be Original with this very Special Vaping Juice
The authentic Greek yogurt based on grandma´s old receipe
with a note of strawberry from the fields of Spain.
Sweet caramel of the best candies and
a light cover of nuts from different countries. 
Feel the authentic taste of Greece that has travel all around the world,
coming directly from Olympus.