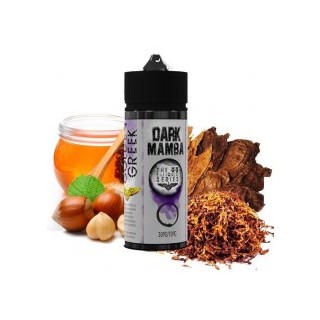 Dark Mamba
FR- Mode d'emploi: Ajouter 20 ml de glycérine végétale avec ou sans nicotine pour obtenir un résultat total de 120 ml.
The Dark Mamba hits like a moving train
and tastes exactly as you want to taste.
It is composed of a variety of Burley and Virginia tobaccos.
By combining these two ingredients in perfect balance,
we have achieve the ideal elixir. We added caramelized cooked nuts
to have a sweet and dry flavor at the same time.
Probably the best ry4 you've ever taste.