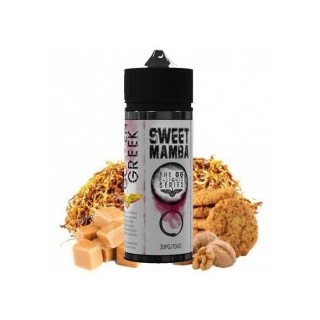 FR- Mode d'emploi: Ajouter 20 ml de glycérine végétale avec ou sans nicotine pour obtenir un résultat total de 120 ml.
Sweet Mamba: Absolute Virginia tobacco and an exclusive recipe for variety of nuts. 
They accompany nuances of biscuit, toasted caramel and this time we have smoked everything to get a dry touch on the palate. 
Our second Ry4 is a masterpiece created consciously by our precious alchemists. Dare to sweeten your days with this wonderful liquid by GG.