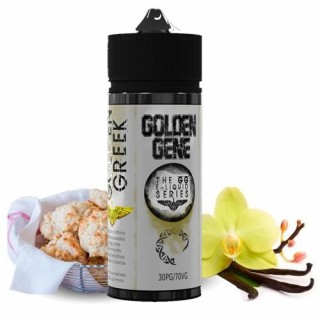 Golden Gene
FR- Mode d'emploi: Ajouter 20 ml de glycérine végétale avec ou sans nicotine pour obtenir un résultat total de 120 ml.
Feel like a kid again with the Golden Gene.
Because the Gene is Golden and never forgets. 
It is a mixture of cooked vanilla with butter biscuit and sugar, burned on its surface.
This secret custard recipe will make you feel like eating a spoonful
of this sweet and delicious dessert and it will wake up all your senses.